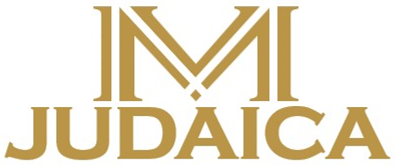 M-Judaica Has Been Opened To Provide The Highest Quality Products At The Best And Most Affordable Prices. Throughout Our Production There Is A Professional, Large And Experienced Staff. Embroidery, Sewing And Laser Machines Of The Finest And Best In The World.
We Employ A Skilled Team Of Designers Who Design The Products With Cutting-Edge And Advanced Designs, With An Emphasis On Quality And Also Maintaining The Small Details That Add Beauty And A Perfect Finish To The Product Design.
We Use The Highest Quality Raw Materials And Do Not Compromise On The Quality Of The Product At Any Stage Of The Product And Production Parts.
Every Product That Comes Under Our Hand Undergoes A Comprehensive Quality Test, So That We Can Provide Our Customer With A Perfect Finished Product That Will Last For Years.
Our Professional Team Is Always Ready To Hear From You Anytime And On Any Topic, We Would Love To Hear Any Comment And Enlightenment To Improve The Quality Of Our Product And Give You A Perfect Finished Product That You Will Enjoy For A Long Time.
Synagogue Construction Division:
We at M-Judaica have a special wing for ordering and manufacturing everything you need and are looking for to build your synagogue from A to Z from construction products including ceramics, sanitary ware, etc. to benches, tables, partitions and Hechal, in the latest innovative designs and of course at the best price. And all under one roof.
Our professional team will guide you throughout the process according to your plans and desires and help you maximize your desires and dreams for a synagogue you've always dreamed of!